Environmental, Social, and Governance
At Grubb Properties, we believe the long-term success of our investment strategies and our company depends on careful consideration and management of risks and opportunities. This includes incorporating ESG (environmental, social, governance) best practices throughout our vertically integrated company.
With our expansion into new markets and the growth of our essential housing portfolio, we have an opportunity to make an even greater impact. We have made great strides in expanding our ESG tracking and reporting, and the 2022 ESG report will share our progress on this important journey.
Download our 2022 ESG Report

to see how we incorporate ESG priorities across all areas of Grubb Properties, how we are building resiliency, and how we make a positive impact in our communities.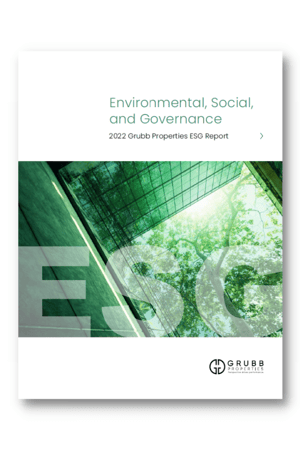 Explore Our Essential Housing Blog
The State of the Young American Renter Survey: Green, Urban Living – and Pets - Still Hold Appeal